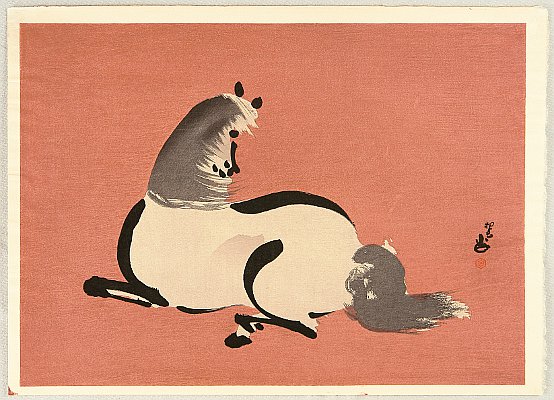 Zen Horse by Seizan Aoyama
A
farmer's horse ran away. His neighbors gathered upon hearing the news and said sympathetically, "That's such bad luck."
"Maybe," the farmer replied.
The horse returned on his own the next morning, and brought seven wild horses with it. "Look how many more horses you have now," the neighbors exclaimed. "How lucky!"
"Maybe," the farmer replied.
The next day, the farmer's son attempted to ride one of the wild horses, was thrown, and broke his leg. "How awful," the neighbors said. "It looks like your luck has turned for the worse again."
The farmer simply replied, "Maybe."
The following day, military officers came to town to conscript young men into the service. Seeing the son's broken leg, they rejected him. The neighbors gathered round the farmer to tell him how fortunate he was.
"Maybe," said the farmer.
The Daily Zen is written and maintained by a college student in NYC. Your support is much appreciated. C
lick here to donate
.